Send me a harmonica you have worked on for assessment
Submitted by
Andrew
on Fri, 09/28/2018 - 17:22
"I don't know what I don't know!"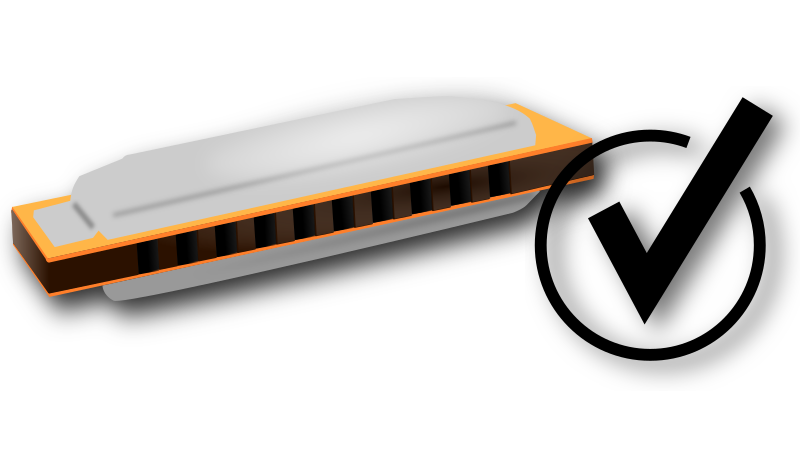 Send me a harmonica you have worked on for assessment. I can give you pointers and an action plan on how to get your results to the next level.
You can't find a problem unless you know where to look. I will give your instrument an objective 30-point assessment and tell you where to focus your efforts and improve your trouble areas.
You don't have to be a harmonica-service provider or repair tech to use this service. If you are a harp player who enjoys repairing and working on your own harps to save money but are stumped and can't seem to get the results you want, I can help you.
This service is aimed at those who have purchased my USB videos and have applied the ideas but it is also open to all others (an extra charge applies.)
___
- I will only accept professional-grade instruments. I will not accept any instrument Made In China.
- I will only accept clean instruments. Treat the instrument as though you are working on a harp for someone else.
- For the best possible assessment, I recommend you start from scratch on a brand-new instrument. This is only a suggestion; I realise this may not always be possible.
- I cannot guarantee quick turnover. I can commit to assessing your harp within 30 days of receiving it.
- Shipping costs to and from me are extra and paid by the customer. I will send you a Paypal invoice for the return shipping charge once I have completed the assessment and am ready to send the harp back to you.
Please aim for the following SMART goals:
1. The instrument should look nice.
2. The instrument should feel nice in the hand and in the mouth.
3. The instrument should sound nice with regards to tone and tuning.
4. The instrument should respond significantly better than stock.
___


I will contact you with instructions on how to get your harp to me.
___
What is a SMART goal?
S- Specific: What things make a harp great?
M- Measurable: These things can be measured.
A- Achievable: You can change these things.
R- Relevant: These things contribute to making this particular instrument great.
T- Trackable: You can assess how much closer you are to your goal after making a change.