Custom Harmonica Combs
Dark combs™ by Andrew Zajac.
"Wow! What a difference your comb made on a Big River. ... man this harp really sings now. It has been hard to put it down. ... I would like to order some more. These are really worth every penny, great combs." - L.C. Colorado, USA.
These combs focus is on quality and performance. These are the only combs available to have been flattened to my standards.
The foundation of a well-playing harp is a hermetic seal between all components so as to eliminate all air leaks and a perfectly flat foundation to ensure the reed slots are level. This provides more control, power and lets you connect with the instrument's full potential. My combs provide much better framework than any combs.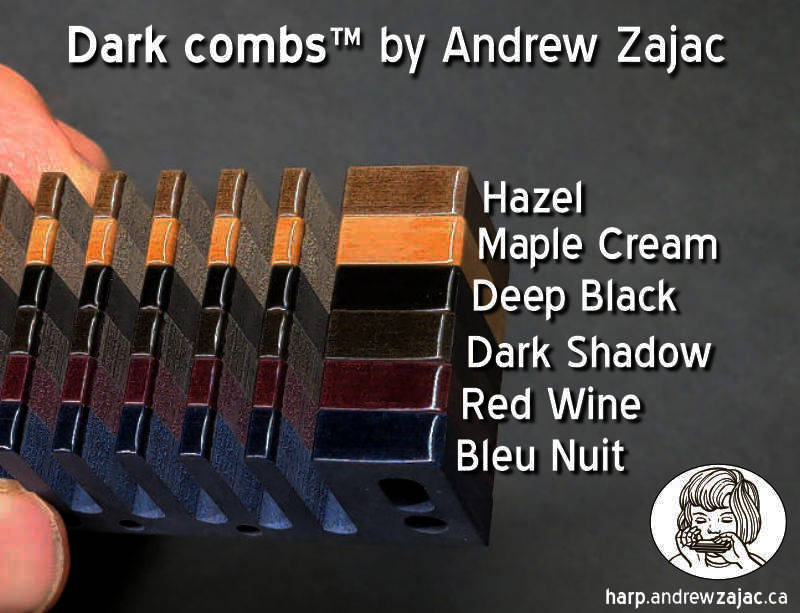 All prices are in Canadian Dollars.
Base prices are for random colors. Color choices are available, extra fee applies.