Marine Band Reed Chart - High-Resolution PDF download only
Submitted by
Andrew
on Mon, 08/03/2020 - 18:45
This is the DOWNLOAD version of these charts.
Here's a chart of Marine Band reeds organised by slot dimension.
It's also a table of all of the notes of Standard Richter tuning in every key with the octaves displayed.
See this page about how to use these charts.
Color version: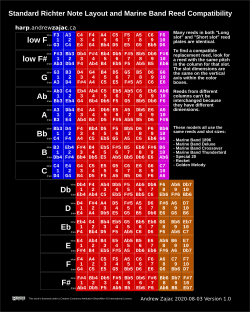 Black and white version: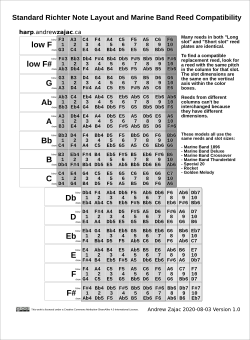 How do you replace a reed? You can do it! Take a look at my Reed Replacement Kit.