Special 20 Quick Videos
Submitted by
Andrew
on Sun, 05/23/2021 - 13:02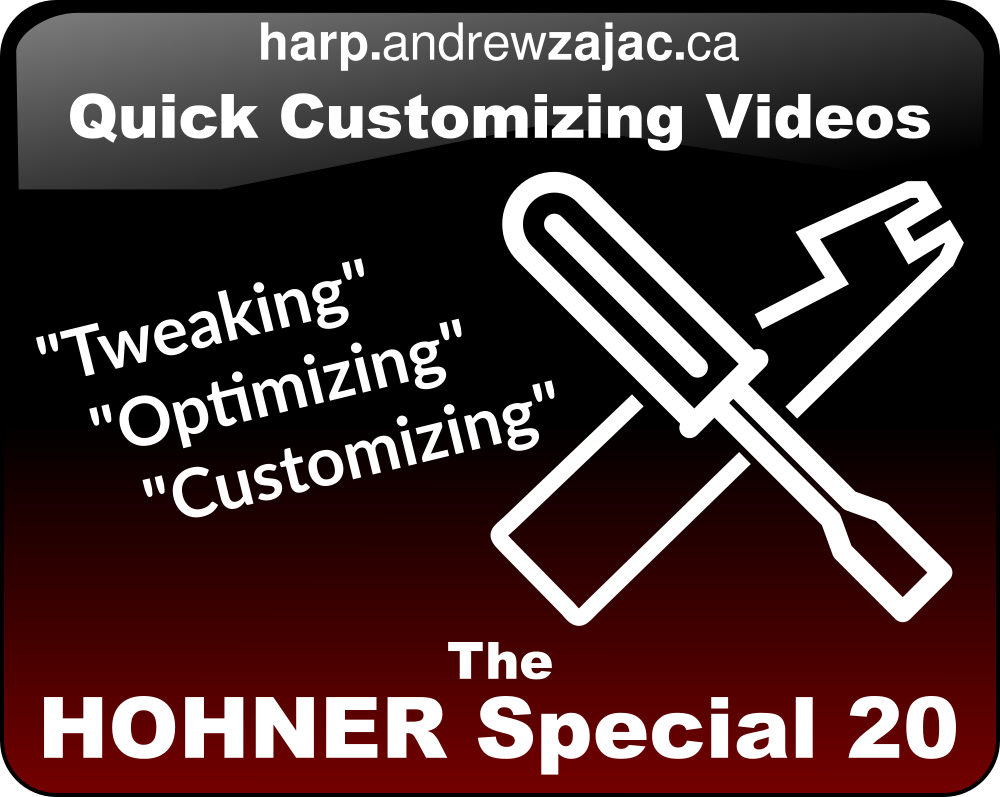 This is a stock Hohner Special 20 I bought from a local music store. It will be the focus of my next series of Quick Customizing videos.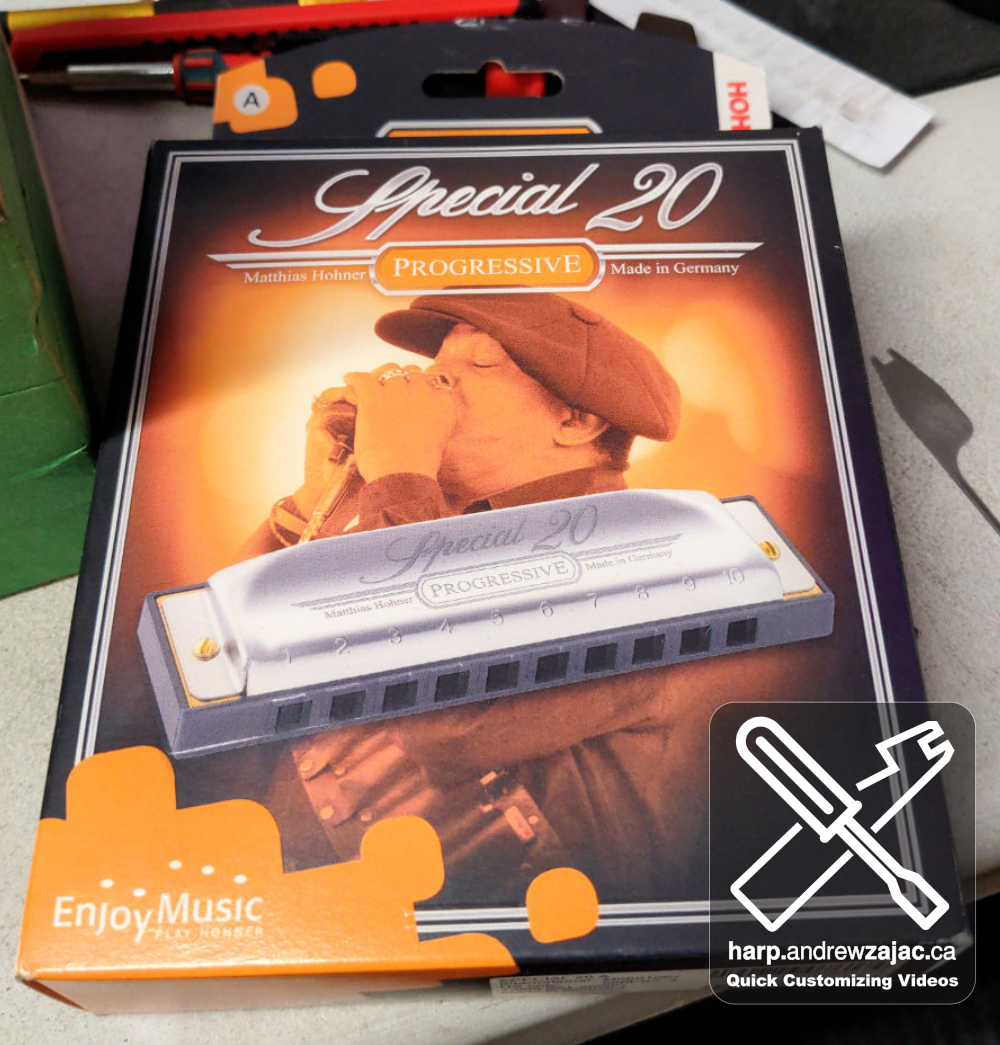 These two-to-three minute videos are aimed at the reluctant customizer. They will help you get the most out of your harps in the very least amount of time so that you can get back to playing.
I'm focusing on the Special 20 for a few reasons:
1- The Special 20 shares the same reeds as the Marine Band and Golden Melody so it has the same potential to create wonderful tone, impressive volume and superb response. A fully customized Special 20 will easily outperform any other, more expensive, fancier-looking harmonica with the exception of another fully customized Marine Band or Golden Melody harp.
2- All stock parts: With proper "undercover"* work, this harp has the most untapped potential of any stock harmonica on the market and you won't need to buy new parts. The Special 20 comes with everything you need to turn it into the most well-playing harp in your collection.
3- Special 20s are a common, easy-to-find, reasonably-priced professional-grade harmonica.
4- Special 20s are extremely consistent out-of-the-box. Although you can use any harp to follow along, having the same great starting point as in the videos means what you see on the screen will more closely resemble what you are looking at on your workspace. Less variability will help you tackle the learning curve.
*"Undercover work" is reed work and common sense.
These new videos will feature:
- "X-Ray" techniques and strategies to take the guesswork out of tasks. This will help you get consistent results.
- How to perform Low-stress reedwork and how to de-stress your reeds to get better, more consistent results and take less time.
- New techniques that are less reliant on specialised tools.
- Never-before-shown ways to boost reed work and performance.
- Practical tuning strategies to help you sound great fast so that you can get back to playing.
Coming soon. Watch this space...