Tone Fibres
Submitted by
Andrew
on Wed, 09/05/2018 - 08:03
Here's a photo of freshly-cut Dark combs™ that have not been cleaned up yet. You can see the layers of paper fibres.
Many other types of solid-surface materials used to make combs can brighten up the tone of your instrument too much. I think one of the reasons my combs offer a darker, more natural tone is because of the network of paper fibres within the material.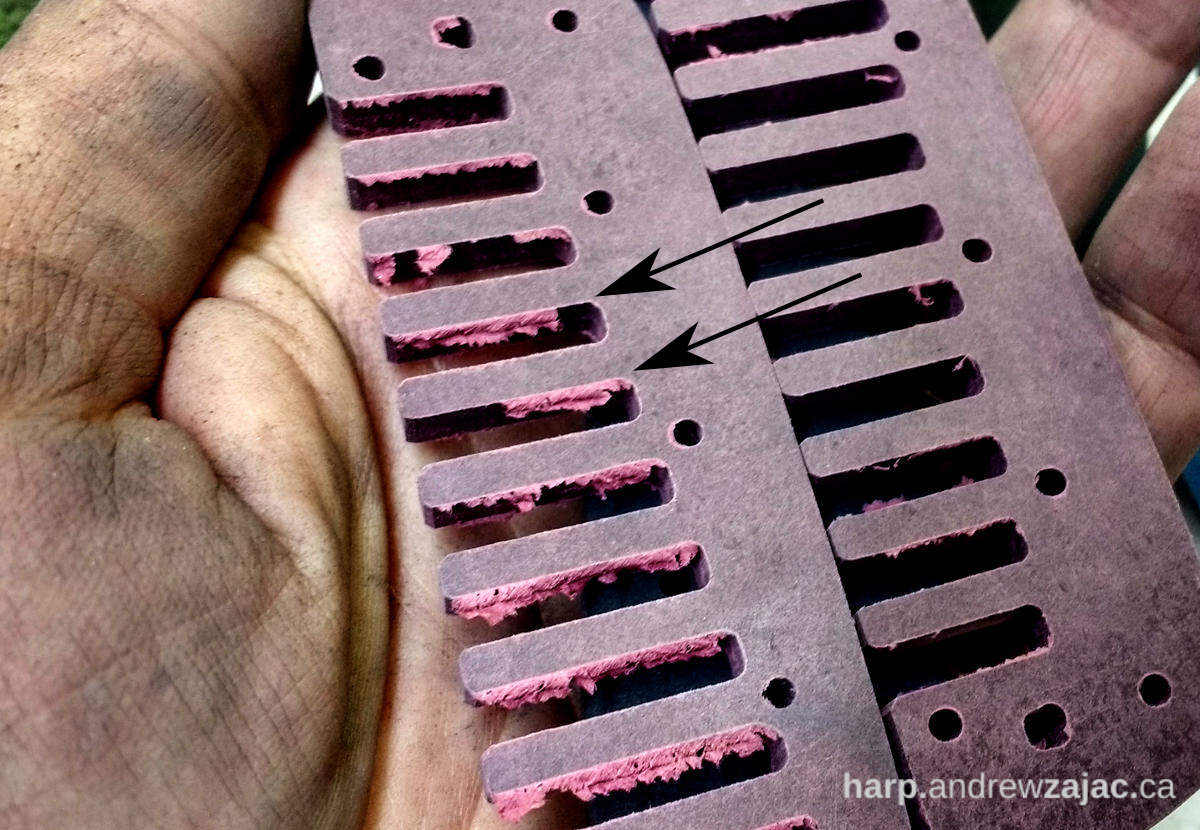 These combs have all the benefits of a flat, unsealed Pearwood comb with none of the drawbacks.
Here is the side view of an off-cut piece that I snapped in half by hand - I had to use all my weight to break it in half!)
Here is the side view of a Hohner Marine Band Pearwood comb that I snapped in half by hand for comparison: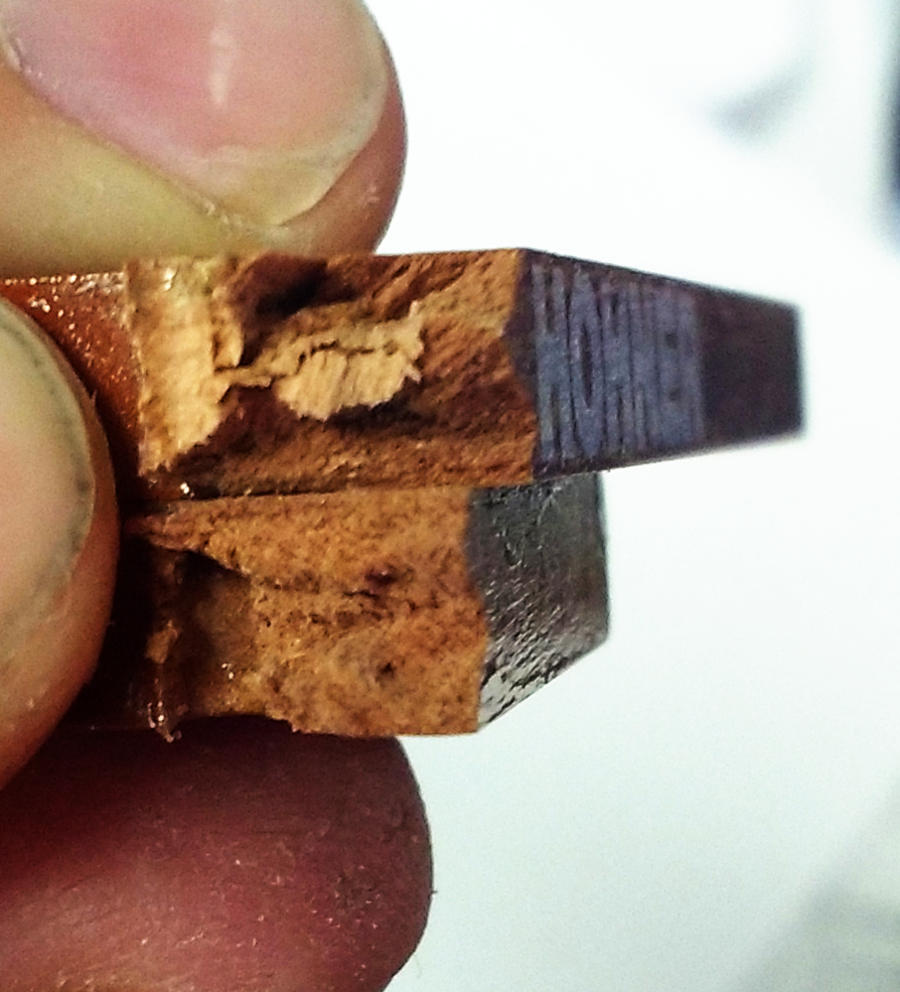 My Dark combs™ are made from an earth-friendly composite of 100 per cent recycled paper, resin produced from naturally occurring raw materials and selected natural pigments.