Making my own custom harmonica combs
Submitted by
Andrew
on Fri, 04/05/2013 - 06:18
I have begun the long and expensive process of making my own harmonica combs. I have found that I need to.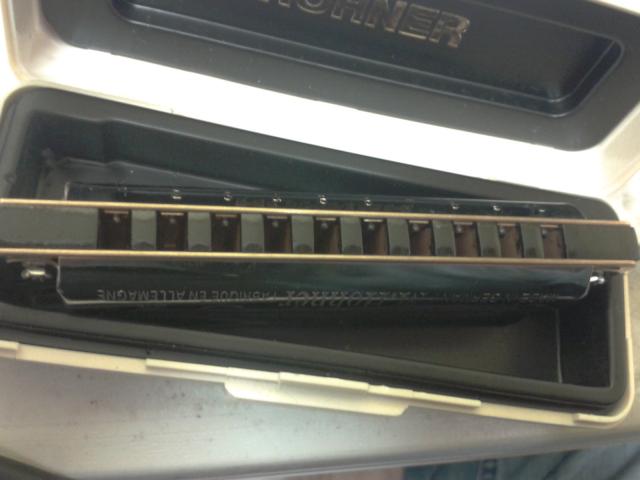 Currently, I only use stock combs - the combs that come from the manufacturer. I upgrade stock combs by making them more comfortable by rounding sharp corners, making the reedplate contact surface as flat as I can and sealing the wood so that they don't warp and resist damage. I can also colour the tips of the tines for aesthetic reasons.
Working this way on stock combs leads to excellent results, but the material can sometimes be unpredictable and occasionally may require a lot of time before it is perfect. It can be done, but there are only so many hours in the day... So the answer is to start from scratch and make my own combs.
But why not buy a replacement comb that's "ready to go"? There are plenty of aftermaket combs available.
A custom harmonica requires an outstanding comb. I feel that a mass-produced comb is not as flat and therefore cannot offer the same performance as a comb that I work on myself. I would never just throw in an aftermarket comb into one of my harps without first flatsanding and sealing by hand. The cost of these aftermarket combs is not worth it if I still have to do all that work.
Some aftermarket combs are made of solid surface materials that don't need to be sealed, but getting them flat and polished still requires lots of work. It can also require expensive products to make them look and feel smooth. Not to mention they can be brittle and are subject to breakage if dropped. Lastly, some of those products are foodsafe, but have are manufactured using materials and processes that are environmentally damaging.
Also, I have yet to find one comb that can accommodate all the different kinds of Marine Bands I work on. Most Marine Band harmonicas have the draw plate nail holes positioned in a way that you can use them as pilot holes to convert to screws. The holes on current Marine Bands line up differently than on Marine Bands from the 50s, 60s and 70s (The Hicksville period).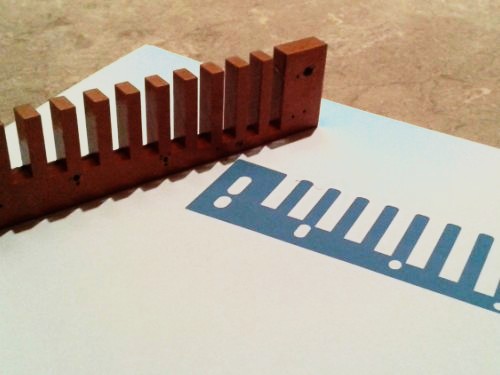 So I may as well just do it myself.
I am working on a comb that has the screw clearance holes positioned to be used with current Marine Bands including the Crossover and Deluxe as well as vintage Marine Bands and their relatives such as the pre-MS Blues harps, Old Standby and Hoosier Boy Harmonicas.
Making prototypes is extremely expensive and time-consuming. I am fortunate to be dealing with some very nice and helpful people locally and in the US.
Here is what I am aiming for:
- Outstanding performance. I want to offer a comb that is flat and airtight. I want it to enhance tone and response. I will flatten each comb to my standards by hand.
- Ecologically sensible. I am looking for a material that has a very low impact on the environment (recycled or renewable fibres), made of natural substances, non-allergenic, and from a company that has a good reputation insofar as the environmental impact of their practices. A great example is a company that encourages users like me to use their off-cuts. This is ecologically sound (no waste!) and financially responsible (if I pay less, you pay less!)
- Straightforward Production. I will not compromise my design because it's technically challenging to CNC mill or Laser cut.
- Finish. I want a comb that has a lasting smooth and comfortable surface. I want to be able to produce that smoothness relatively easily without relying on costly or environmentally harmful products.
I think I have found a suitable material. I have sent my design to the CNC shop to be turned into something I can test-drive.
More to come.