Standard assortment of replacement screws and nuts
Submitted by
Andrew
on Wed, 07/06/2016 - 05:14
Keep these handy and you will never have to go looking around on your hands and knees for a renegade screw.
This pack contains every possible replacement screw you could need when working on the most popular diatonic harps.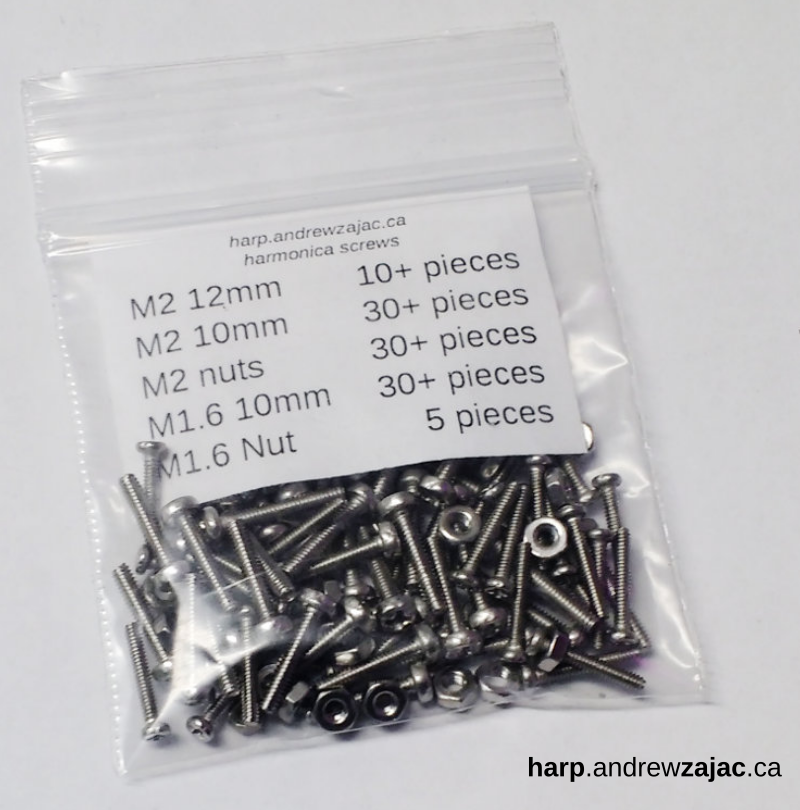 This is a standard assortment of harmonica screws for Hohner, Seydel, Suzuki and Lee Oskar.
Looking for Pozidriv? It doesn't matter what type of head is used: Slotted, Phillips, Pozidriv, etc... They all work. What's important to match is the size and length of the screw. I chose Phillips head screws because Pozidriv screwdrivers are harder to find. It makes life simple!
High-quality screws for any brand of harmonica. These screws are made from A2 Stainless Steel (304)
These screws can self-tap factory-new reed plates.
____________________
Contains:
10+ pieces M2 12mm
30+ pieces M2 10mm
30+ pieces M2 nuts
30+ pieces M1.6 10mm
5 pieces M1.6 Nut
____________________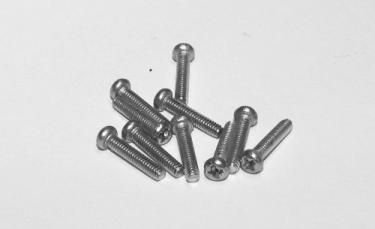 - M2 10 mm screw - as used in the Classic Hohner Special 20 harmonica, Suzuki harmonicas, Lee Oskar harps, Marine Band converted to screws and my custom harmonicas.
____________________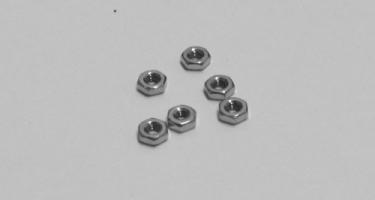 - M2 Nuts - Use a nut and bolt to hold cover plates. Can also be used to bolt the reed plates to the comb instead of tapping the reed plate.
Did you accidentally strip the reed plate thread? No problem. Use a nut instead.
____________________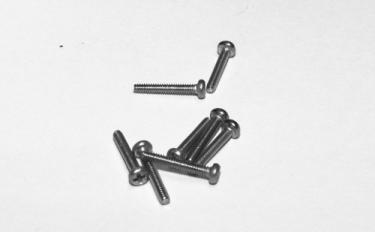 - M1.6 10 mm screw - as used in Hohner Crossover, Golden Melody, MS series and Seydel harmonicas. These are also used in the new line of Special 20 and Rocket harmonicas from Hohner.
____________________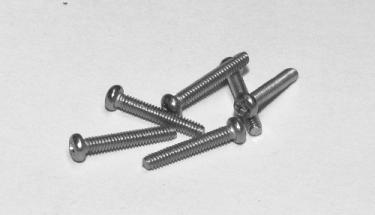 - M2 12 mm screw - Perfect for cover plates on Hohner Special 20, Marine Band 364/365 or other harps with thicker combs.
____________________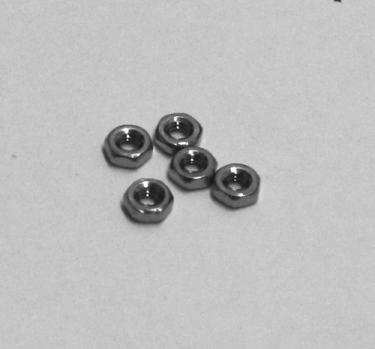 - M1.6 Nuts - Use a nut and bolt to hold cover plates. Can also be used to bolt the reed plates to the comb instead of tapping the reed plate