Holes 9 and 10 on a Lee Oskar
Submitted by
Andrew
on Mon, 10/14/2013 - 21:10
My very first "real", professional-grade harmonica was a Lee Oskar. I always had the hardest time bending notes on that thing. Had I known then what I know now, it probably would have become my favorite harmonica. Instead, I spent years fighting with Lee Oskar harmonicas.
One of the biggest problems with these kinds of harps is that they are not airtight. They seem to me to be pretty difficult to play up in the high end. I think I found out why. Whenever I sand the draw plate of a Lee Oskar harmonica, I notice that holes nine and ten share a low spot. They share common airspace. This is right where the serial number is stamped on the other side of the plate.
After sanding the plate down half-way, this is how it looks. The low spot is the dark area on the plate: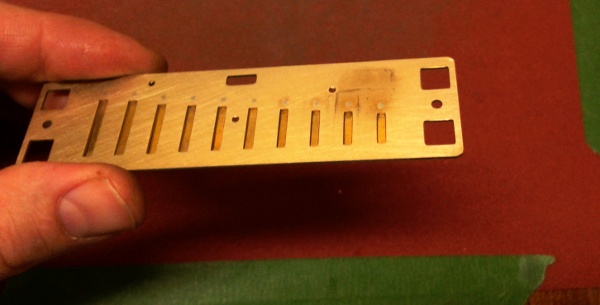 After some more elbow grease, this is the result. Everything is shiny and all the same color.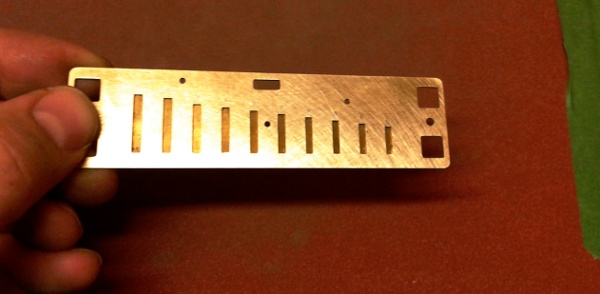 Once reassembled, the harmonica is much more airtight and the bends are much easier to control - especially the blow bends.